東京大学マイケル・ブラウォイ(Michael Burawoy)博士講演会および学生との懇談会に参加して(英文)

2014.10.5
修士課程2年(地域文化研究専攻) Y.N.
Y.N., a second year student at GHP Master's program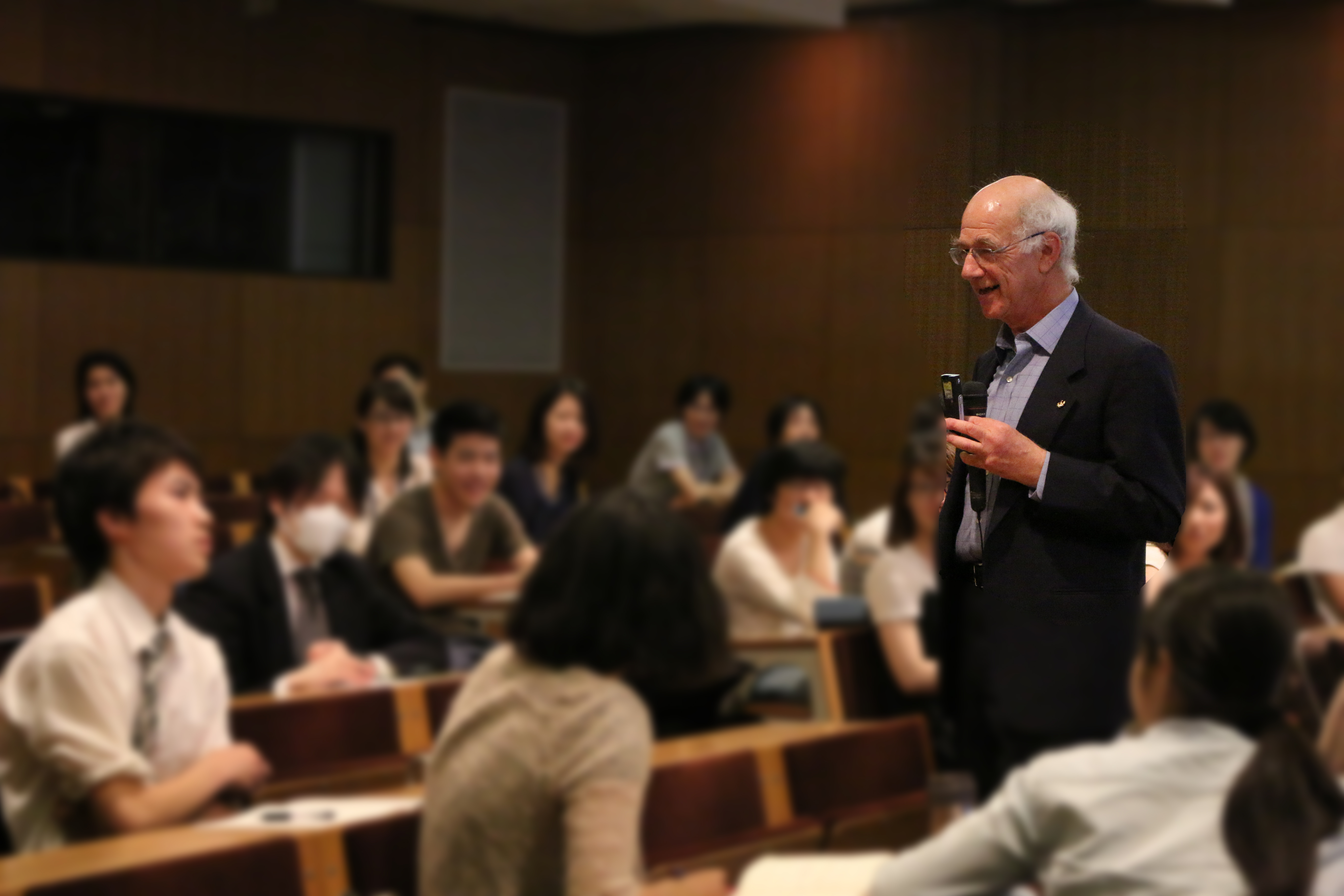 This July, the Global Humanities Program had a marvelous opportunity to invite Dr. Michael Burawoy, a worldly prestigious and dignified sociologist, to the University of Tokyo for a symposium. Highly recognized for his numerous accomplishments and contributions to the academic world through his tremendous dedication towards the development of the "extended case method", he is a professor at the U.C. Berkeley, was the President of the International Sociological Association from 2000 to 2014 and holds many other distinguished career and titles.
The lecture, which was open not only for the University but also for general public, had a truly significant impact on everyone who participated. Every aspect of this lecture, from the intriguing contents to his postures and voice full of passion and energy, was so powerful that it felt as if the entire auditorium turned into a spaceship by magic and got launched into the space as soon as it began. It was an atmosphere which I had never experienced before, and I can confidently say that everyone found it outstandingly stimulating. During his talk, he brought up numerous thought-provoking remarks. Just to raise an example, his message that globalization can be learned from below through participating in the lives of those who live through it such as those who work in the workplace opened my eyes for new perspectives regarding the concepts of globalization.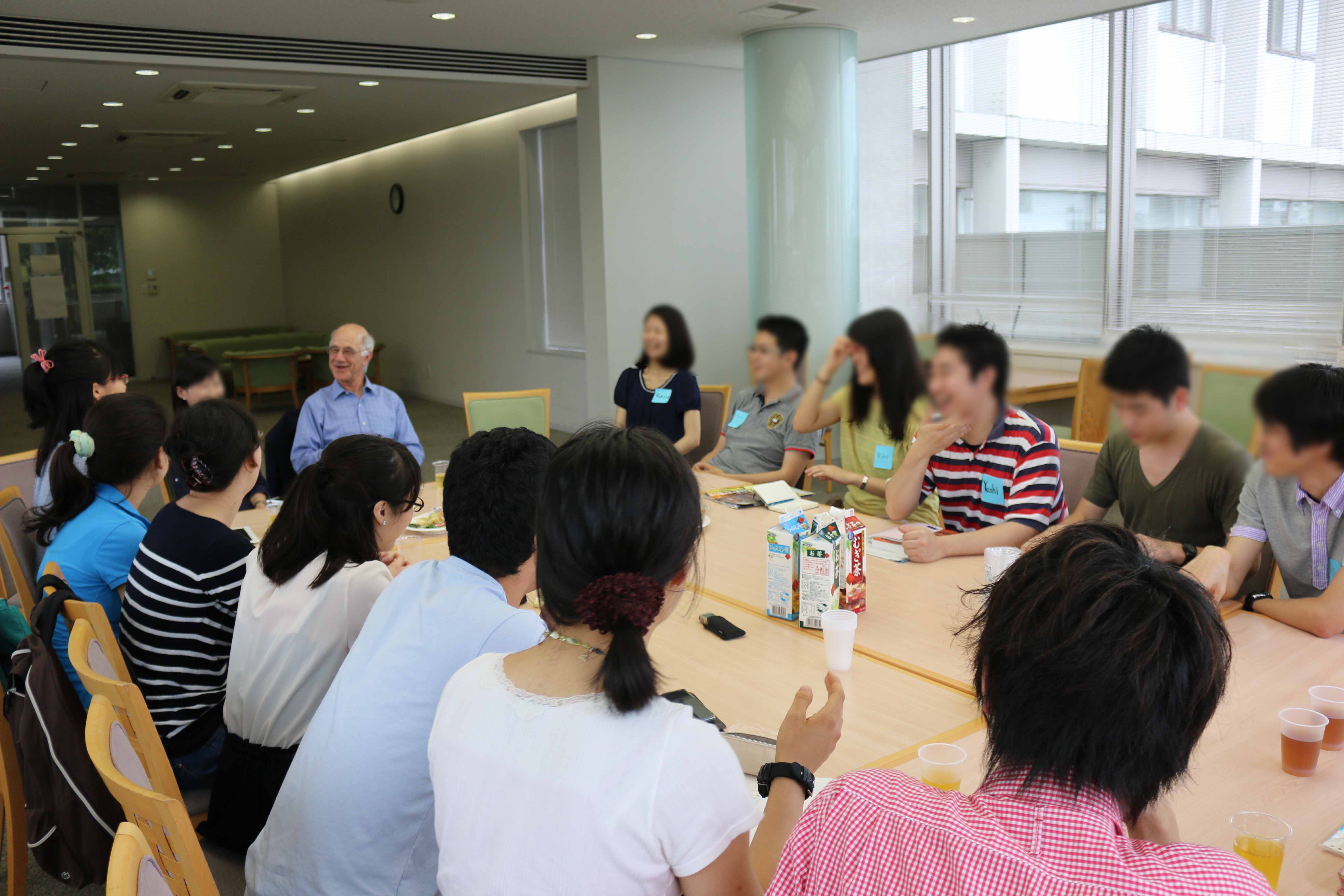 Furthermore, as seen in the title of this little note, the neatest part of this event was that the students were given a two hour closed free-discussion session with him prior to the lecture upon his request. In other words, he specifically asked for a period of time to be spent with just the student body as he was deeply interested in sharing some time with them and thought that the best way to do so would be to hold a faculty-free session during his visit to the campus. What a great privilege and honor it was! Making a circle around a big table, everyone made a brief self-introduction and had a chance to converse a few lines with him about their personal backgrounds and interests. The majority of the participants were graduate students, but we had around ten undergraduate students who joined us too. Afterwards, he began answering questions we had prepared in advance and asked us several questions which challenged us to contemplate on. Given the degree of greatly refined and organized questions by the students and the high level of provocative questions he brought up to the table, the discussion was dense and fruitful.
The talk-session and the lecture made me realize various valuable lessons. Just to list a few, one of them is the importance of reading and understanding classic literature such as "The Great Transformation" by Karl Polanyi. Another point which sincerely struck me is the capability and the keenness to bring together the various results from different case studies and analyze them regardless of the region of the world and the time period in history. Overall, I could not have asked for a better event, and I feel truly grateful to be part of such an amazing program which made this event come true.