GHP学生からGHP入学を検討している皆さんへのメッセージ-GHP後援シンポジウム&ワークショップに参加して-(英文)
2014.10.6
GHP後援のシンポジウム&ワークショップ 『ポスト新自由主義時代の民主主義の行方:グローバル化する世界と社会運動』に参加して (修士課程2年(地域文化研究専攻) Y.N.)

Message from a GHP student to prospective GHP students: Note on the symposium and workshop "The Future of Democracy after Neoliberalism: Social Movements in a Globalizing World." By Y.N., a second year student at GHP Master's program.
Have you ever had a chance to spend one whole week both on and off campus with a large group of renowned scholars from abroad? After the experience of participating in and assisting with a big symposium, engaging myself in workshops surrounded by worldly distinguished scholars and spending time with the scholars outside of an academic environment, it is no exaggeration to say that the event in the title above was one of the most fruitful and incredible experiences of my life. The Global Humanities Program was a sponsor that helped to realize this terrific event from July 20 through 25. If you strive to encounter an outstandingly unique and precious experience which will truly enrich your graduate school career, The Global Humanities Program is the perfect choice to make your dream come true.
This past July marked the 18th ISA World Congress of Sociology, one of the most essential events in the field of sociology where sociologists from all over the world come together to deliver presentations. It is held every four year in one metropolitan city around the world and can be described as the World Cup of Sociology, but without winners or losers! Very fortunately, it was Japan's turn to host the congress this time around, and it took place in Yokohama between July 13 and 19th.
Professor Takeshi Wada, one of the key coordinators of The Global Humanities Program, made the best out of this once-in-a-life time opportunity and came up with the brilliant idea of inviting around twenty sociologists to the University of Tokyo to hold an open symposium as well as workshops during the following week of the ISA. During the summer semester, he offered a course named "Seminar on Global Society" which was designed to help students get ready for this big event. Students came to class having read materials written by the speakers of the conference and were expected to actively engage in discussions in English during class, as the principal goal of the course was to learn about the research trends in studies on globalization and social movements, to familiarize oneself with conveying ideas all in English, and to gain practice in the role as a discussant or commentator. Looking back, I would say it was the most challenging course I have ever taken; simultaneously however, it enabled us not only to deepen our understanding of the contemporary issues related to globalization, development, social movements and contentious politics and democracy but also to train ourselves to read materials critically and to always stay tuned for the diverse topics that arose one after another in dynamic discussions.
Our steady effort throughout the summer semester paid off, and we were able to fully immerse ourselves in the symposium and workshops without getting lost or panicked during the main event. Every aspect of this whole event was inspiring, but one in particular stands out. We were blessed to have the opportunity to serve as a discussant in front of the actual scholars themselves. Can you imagine what it feels like, as a student, to bring several questions to the table to be discussed based on essays written by worldly, prestigious scholars? It was a nerve-racking experience, but thanks to the practice we had done, we all were able to do our best. Moreover, observing the ways in which the scholars keenly presented and exchanged their questions and ideas was a truly valuable and striking experience for all of us.
Furthermore, the second half of the event took place at Kyoto University which meant that we had the privilege to travel to Kyoto with those scholars and share some quality time there. In other words, since we were spending every moment together such as when we were taking a walk from one place to the next, having meals and in between sessions, students had numerous opportunities to interact with the scholars, and the topics of our conversations ranged from our individual research interest to non-academic issues such as personal hobbies and backgrounds. This part of the event added so much to this whole event as it was a wonderful opportunity for the scholars from abroad to explore this ancient and traditional Japanese city during an intensely packed schedule week.
Reflecting on this event brings me back countless phenomenal memories, and I very much wish I could talk to you in person all about it! I am truly grateful and honored to belong to this program, which makes these dreamlike events come true. We were able to establish academic networks with international researchers which have already begun to serve as such encouraging support, strong motivation for our own studies and comfort soon after this whole event. For instance, as a master's student whose research interest is on migration studies from Mexico to the United States, I conducted three week long field research in Mexico for my master's thesis this September. No words can express how much the connections I built through the event meant to me. In fact, they brought numerous positive changes to my original plan, making my three weeks truly assured, productive and dynamic.
Through this event from July, I encountered two sociology professors from Mexico: Dr. Sergio Tamayo and Dr. Guadalupe Olivier. In fact, Dr. Wada, my dissertation teacher, had Dr. Tamayo as his professor when he studied in Mexico in the past. Since I placed this fieldwork as a pilot study for my doctoral career, one of the goals of this trip was to set up appointments with various professors to discuss my research and to establish contacts which would be of great help for my future studies. When I spoke with Dr. Tamayo and Dr. Olivier about my research interest and plan to carry out my fieldwork, not only did they give me abundant advice but also generously put me in contact with other scholars who they know well. Thanks to their tremendous support, I was able to add a new major plan for my trip which indeed turned out to be meaningful and significant.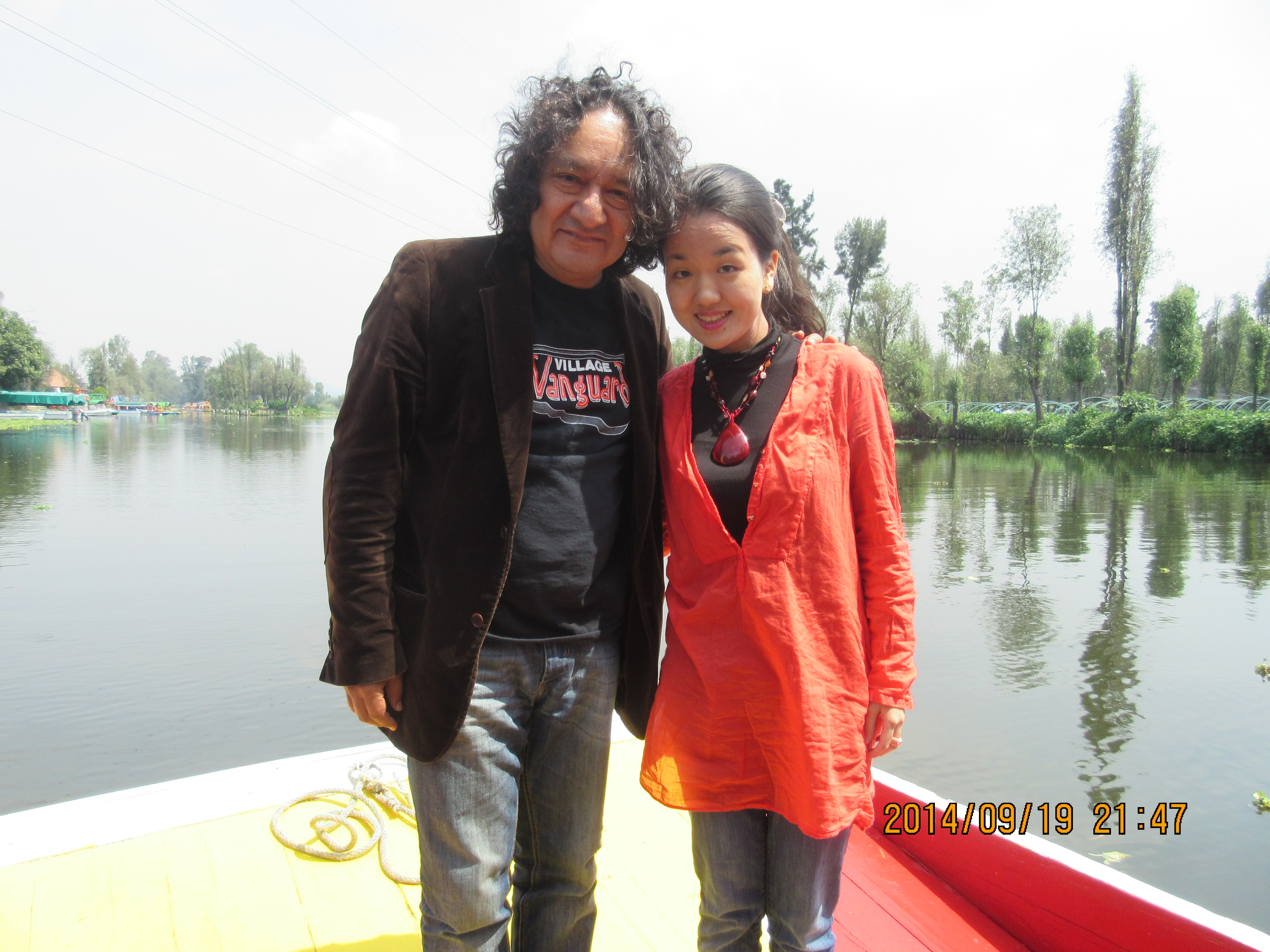 It was to visit Tijuana, a city located on the border between Mexico and the U.S. and thus the mecca for migration studies; when Dr. Tamayo first suggested and recommended that I go to Tijuana, I must say, my first reaction was to feel scared and hesitant as I had a prejudiced image of it being a dangerous and disordered city. Dr. Tamayo was very understanding and supportive when I told him about this; explaining the significance of making a visit there given my research topic and promising to put me in touch with the professors who I would be able to meet and would be willing to help me with my visit there, he made me feel at ease, and I was convinced to go and explore Tijuana. He introduced me to Dr. Rodolfo Cruz at Colegio de la Frontera Norte, a very reputable school for migration studies. With less than a month ahead of me till I would hop on a plane, I found myself faced with rescheduling my whole plan for the three weeks. There were a few times I felt a little unsure about how everything was going to work out. Nevertheless, with their help, I was able to develop and organize my plans in time. More particularly, Dr. Cruz presented me to two other professors, and they helped me with a considerable number of matters such as fitting numerous plans into the limited amount of days I had in Tijuana. Upon my visit to the university, I was able to have meetings with these professors and seek their advice. Moreover, thanks to the connection with them, I was fortunate enough to pay a visit to key migration related organizations and conduct interviews with some immigrants there. This was a very rare and valuable opportunity for me, as the directors working for those organizations told me that they do not allow people from outside to come in and conduct interviews unless they have connections with researchers and are introduced by them. As you can see, every aspect of my visit to Tijuana was made possible due to the contacts I was given one after another like a relay. Most importantly, getting to know Dr. Tamayo in Tokyo through the event in July was the beginning for everything. Without doubt, I could not have come back home with such incredible and high-yielding experiences had I gone there without any contacts. I keenly realized the importance of having contacts and the momentous effects they have for developing one's studies and building up one's career.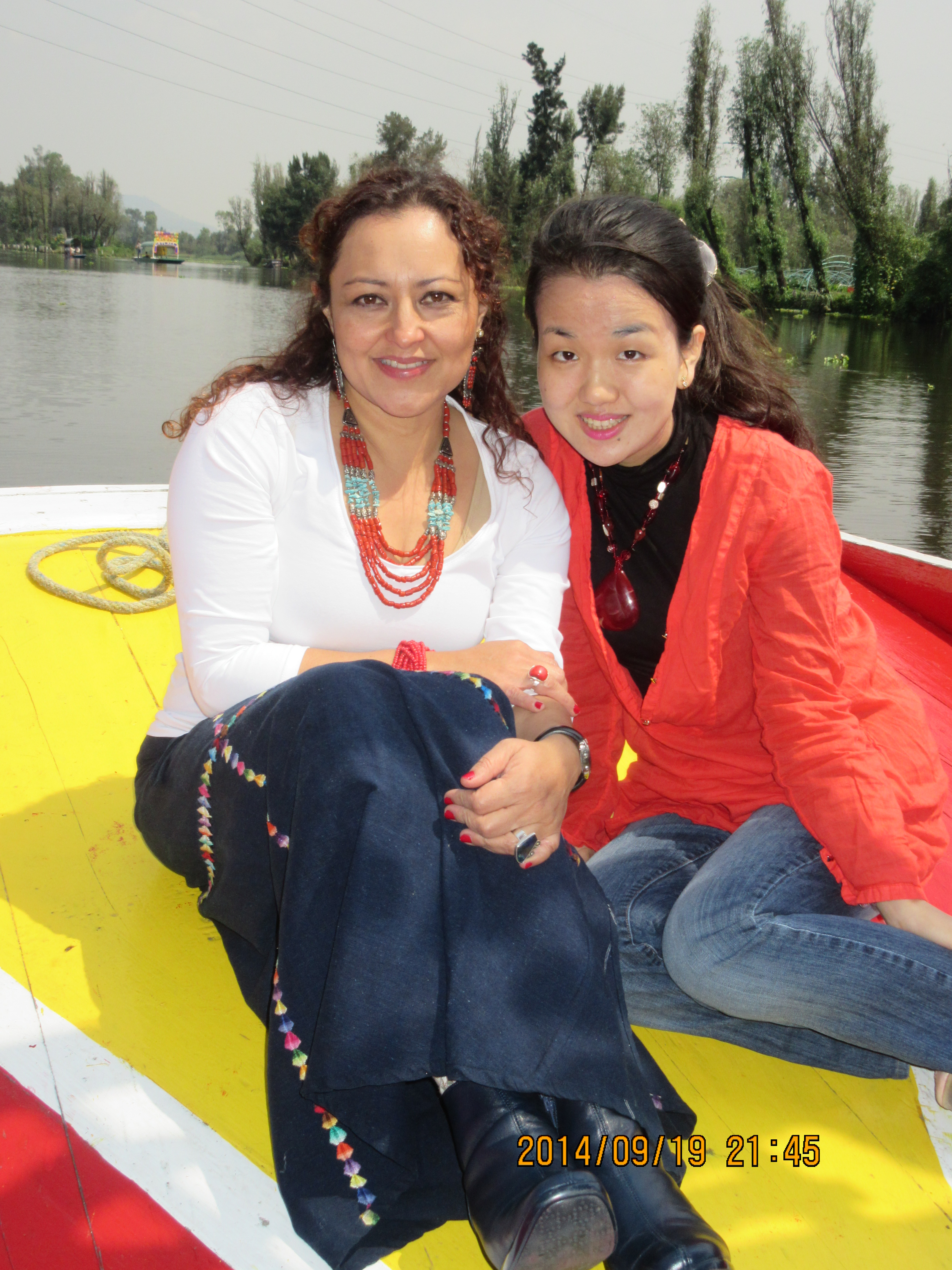 On a more personal and fun note, I was able to meet Dr. Tamayo and Dr. Olivier during one of my days in Mexico City, and they showed me around their beautiful city. Mexico City has been built on what used to be a lake, and one of the most popular spots for tourists is to go canoeing on the lake around the capital. They took me there, and I was able to have a breathtaking and marvelous experience with gorgeous and terrific scenery.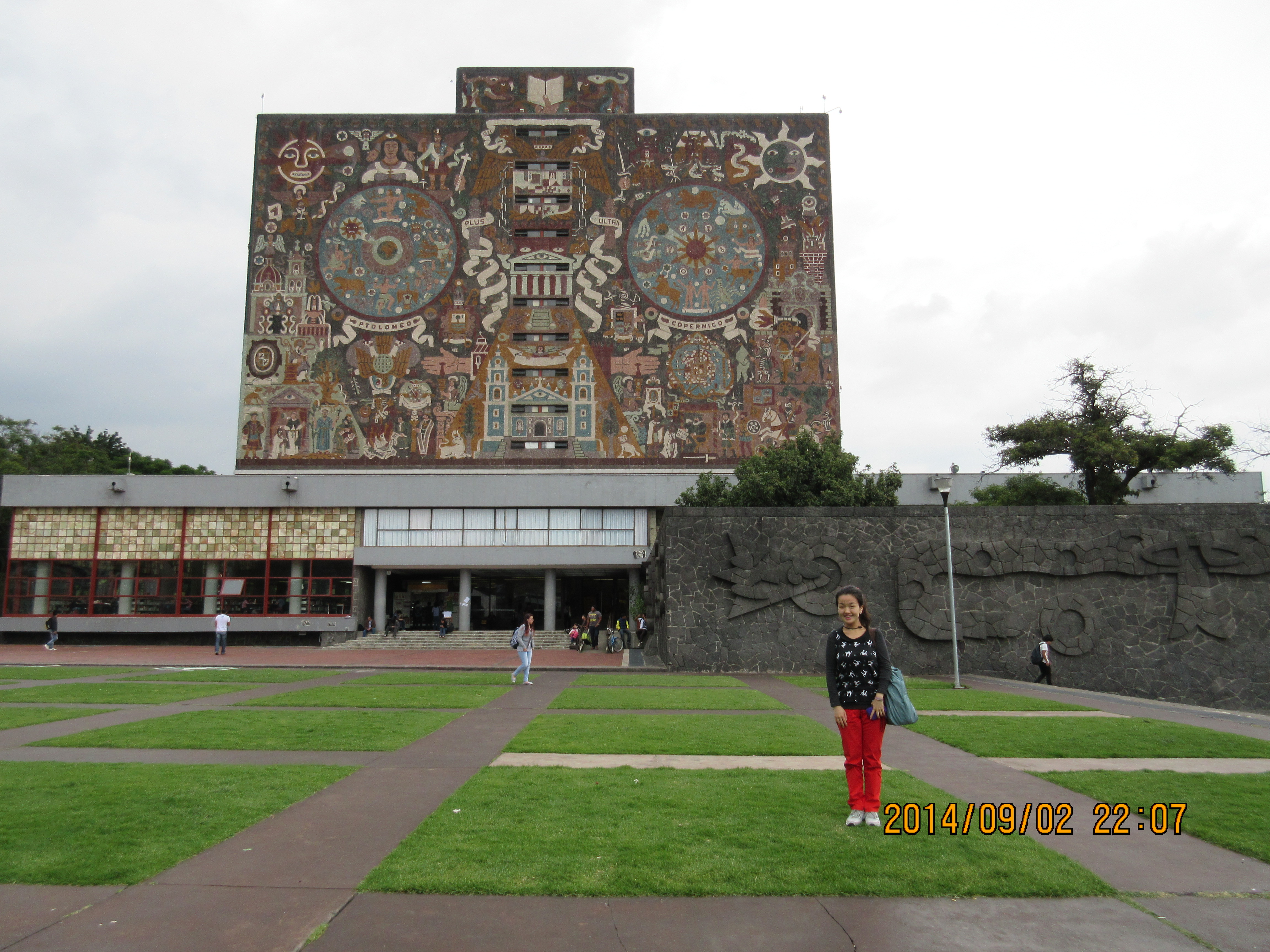 I walked you through my personal experience which I was able to realize due to the contacts I was able to obtain from the event in July, but I know that all the other student participants have already gained a lot of benefit from the contacts as well. As you see, I can confidently say that this entire experience in July has already brought infinite positive aspects, which will continue to serve as a significant stepping stone for our future paths and that it will be our asset throughout our lives.
I guarantee you that you will be able to encounter eye-opening experiences through this program. The chapters of your life in graduate school will be full of invaluable experiences like this one. We look forward to welcoming you in spring and sharing many amazing adventures together!